ok im back with a new
blogskin
.. so anyway dont rip alright. ive got nothing to say much about this skin but still its
wordpress
and Jershel inspired.
about my past layout, i dont know if i should submit it at blogskins community cause i think
out of 100%, 30-40% would remove the credit page
anyway just tag me if you want it
im about to type here what happened in our school's 20th foundation day
Warning:
this is a super long post with lots of pictures
october 17, 2008
ARGH! ~ my head is totally
BLANK
! i cant remember anything except when i was dancing the pearls on my head fall over
Gosh~
it was around
7:20
when i arrived at the school. when i was there i look freakin'
lost
, i keep find isabel and shel and yet i cant find them anywhere i nearly
busted my chops
~
heres a picture, my mom toke this pic thats why its kinda
blurry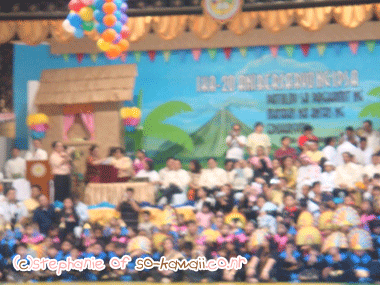 after the parade thing; me, isay, shel and diane went back to the classroom and played around like a bunch of crazy people..
i took a video when isay was
mocking
shel's crush and vice versa
watch video ▼
then afterwards a
jerk
named
Shrek
walked right into our classroom, out of the blue Shrek
strip
right in front of us
**EWWW**
well not literally strip in from of us he take off his shirt without even letting us have the chance to get out of the room, i saw his
enormous belly
and so are the others~ LIKE HELLO! why not go and strip in the
CR
! and hes not even
facing
the wall...
what he thinks his body like
brad pitt
?! HAHAHA!
all 4 of us go like
"WTF?!"
what
he needs is a good kick in the rear
and a slap on the face cause he always talks to himself.
after our foundation day, me, my lil bro and my parents eat out at
"Foodruckers"
(i forgot the spelling)
in Rashid mall...
their
Washroom
is soooo NICE! look ~ its sleek, clean & so pink~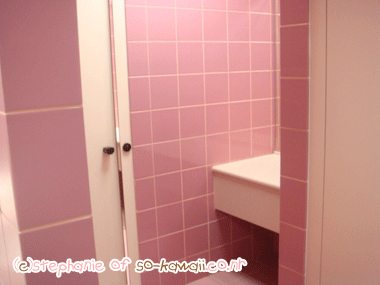 at
"foodruckers"
behold some mouthwatering foods .. sorry if i had to let you see these pictures especially when your hungry make believe its really and eat it out right infront of your screen
Salad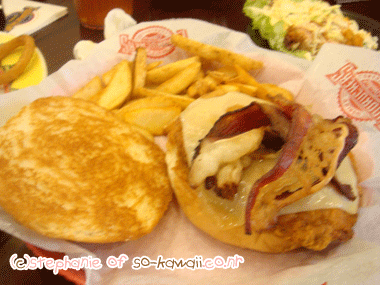 "bacon and swiss"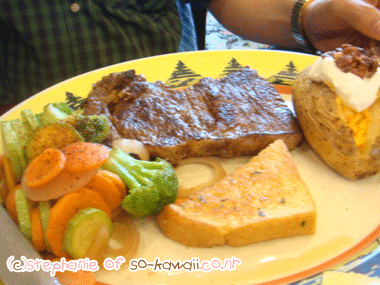 "steak and shrimp"
12 ounce center cut steak and sauteed cajun seasoned shrimp served with fresh steamed veggies and baked potato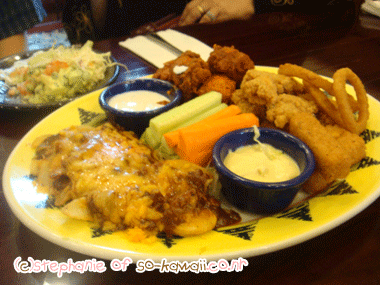 the "Appetizer platter" my so-favorite dish
with chili cheese fries, buffalo wings, fried cheese, chicken tenders and onion rings served with sauces for dipping

*yum*


so anyway.. i bought another issue of "Shout mag" with a free gift inside




look laila! panda cd! haha



the all time collection of jughead comics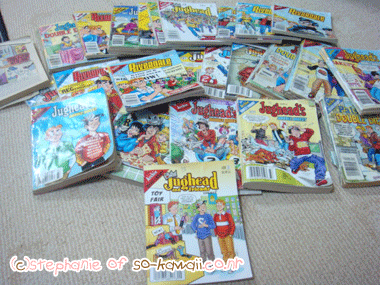 ....okay so this is uhmmm.. goosebumps collection?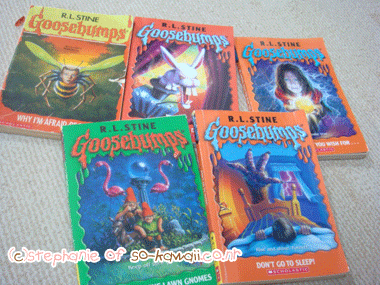 quite
childish
so anyway~ i so want to read the twilight book!!
october 20-22,2008
- the ultimate
misery
days where you have to study every single thing without having to go online ~gah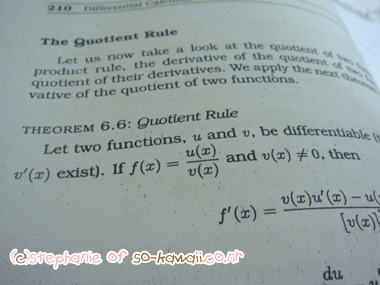 *the super long post topped off with lots of picture*