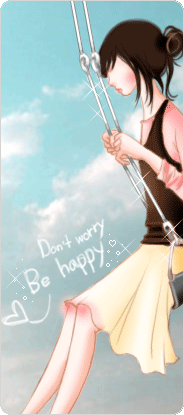 hi yo!

its been 3 days since my last post.. haiiz.. so much to tell.. lets begin..
JANUARY 30, 2008
its the day of all the
top 10 students
to go on stage and grab of what they deserve of all the hardwork they had done.. top 1 was Paul Bidol..(as usual) Top 2 was Johanna Eledia

congrats to her!! hehe.. then johanne treat us all to Mcdo and let us pick what we want.. i was a lil bit a withdrawn

since its really you kner.. thats why i just said i want:
Mcflurry
and
frech fries
and tasneem: only an
apple pie
.. then so is clarrence and imee also same order as mine..
many people also got absent that day like: Ghadis, Laila, aicee, Fatima & khristine..
i know some of them dont want to go to school coz they feel not going to.. and thinking that there isnt any classes and such.. but who cares anyways..

convocation was held after recess.. i will tell you what happend before recess.. a time that i cant forget, a time where my blood rise at the top of my unused brain.. dang! i just cant forget.. i wont mention names anyways..
me and Tasneem silently just minding our own bussiness at our respective seats then M.A entered the classroom and announced there isnt any practice held.. since the gym was used by the
grade schoolers
and prep. for the convocation.. all made a fuss coz about this and that.. then suddenly someone like M say something that made T & I insulted i really what to slap her and tape her mouth since shes going to far and too
INSENSITIVE
.. like what
johnathan
says on his blog that "
you dont need to insult people just to make them laugh
" but dang.. people here arent using there
brains
and doesnt watch out what they were sayin' .. if they are doing that again.. i will really tell them directly that they are hurting someones feelings .. i just want them to know that even if i dont make a sound when they insult doesnt mean that its okay for me to be insulted and so is T.. but now im just giving them a chance.. im not the type of person that you can do whatever you want with me.. i dont like to be USED!! im so through with all there
#@!*
.. so through being the butt of all the
jokes
being the butt of all there laughs.. but if they make one more insult to T & I , there gonna get a piece of something.. i just want them to know that im not too
SENSITIVE
and i just want them to know that when make those they should know there limits.. i just hate being
USED
!!!

so so through with it... cuz like now.. i feel like im used... but i actually dont care since im used so much its already part of me and my life..why just cant people stop being like that so much using him or her then set them aside coz he/she already gets what he/she wants.. in fact im a
fine judge of character
by looking at them and there actions..
okay..im calm.. got to go.. bye people..