hello... !
just got back from MOD & from taking the
mapua
entrance test ...
mapua entrance test story
(a shocking post with a lil bit of a rant haha)
so anw.
we
(students)
who would be taking the entrance test, will have to take the test in another school so yeah we were advise to be at the school before
6:30 am
..
i was a bit worried if i would get left by the bus so i was wide awake at exactly
5 am
and drag myself in the
shower
, when i've arrived at the school at 6:40 am they were still there.. (i thought i got left by the bus so whew! )
the reason why we were still there cause
1. we were waiting for the bus
isay is a bit late good thing she had arrived before the bus came .
- so then blah blah blah .. sumakay kami ng bus papunta dun s itatake nmn ng e. test-
i was expecting a bit uhhhh..
presentable
even though a lot said that the school was ****** *** so yeah, the first time i saw the school (outside) my mouth drop open
(i close my mouth since i'm worried if flies would come and attack my teeth)
, actually the school looked like a hardware manufacturer and the school were they resident was actually an
aparment
. i saw the gym and what isay said was so true! the stairs going up to the stage looked like that of the
blue tiled swimming pool stairs
and the ceiling is also
semi-titled
and it made the gym looked like a restroom.. AND what really shocked me the most is their
dont-and-do-signs
(its really bothering if you ask me) .. the time when i need the loo every angle, corner and every freakin object there are dont-and-do-signs all over it!
theirs a sign that is pointed to the restroom sink said "
Dont
leave the blah blah blah unattended or dirty"
(p.s i forgot)
and the other one was
"huwag mag iwan ng anong bagay at amoy na hindi kaayaaya"
.. and the other one was pointed to the water host and i forgot what it was written , before entering the library there was sign at the door which says "please dont
bang the door
"
THEIR ARE SIGNS EVERYWHERE...
oh and btw.. their restroom for the boys and girls is
combined
...
"urkkk"
so what i dont really get it is why dont they transfer to our school ... my classmate had a friend in that school and said to be that some of them dont want to transfer since they are top 10 achivers... and uhhhh... yeah they are
top 10
but they are only 15 in a classroom or maybe the whole 4th year batch??
okay let me add some few
pissing moments
.
i super
HATE
the chair (arm chair) that i was assigned in, the chair is practically too
small
for my own good, i had a hard time answering and all of that..since me and Aicee are both tall and yeah, she had a hard time too.. the chair is way too small of me (that cause my back to hurt), the chair's legs is so
uneven
that cause my chair to
rock
and it looked like a
semi-rocking chair
duh~ and no foot-rest (urgh)
ive come to realized that ive actually complain a lot haha..
About Wordpress
yes! i finally know why i cant edit my theme haha.. ive just realized this today and i feel stupid why i haven't thought of this before so anw.. ive read the
FTP tutorial
of ate hershey and it said that you need a smart FTP client server and yeah...
FTP server
-
check
, was provided by ate hershey - my host
SMART FTP software
- half check haha
ive downloaded the Smart FTP already and when i tried installing it in my comp. it wound reposond. know why? cause im not the admin at my comp. T____T my dad was the admin. and yeah he organizes everything here in my comp. that includes the softwares that ill install, installing fonts and everything that is involved with the word
"INSTALL"
huhuhuhu...
so i tried installing it at my friend's house (isay) and yeah i already know how to do the designing and uploading thing but i didnt enter my server and password there cause i was trying to hack and get the program file for the smart ftp thingking if i have saved the install software already then i can freely use it in my computer. and guess what? it didnt work!

(p/s im not a hacker haha)

and oh btw.. i just found out that when ive download it, it was only a
29 days trial
huhuhu!!
so anw
my
2 choices
is that to
1. get permission from my dad to install the ftp (my dad is strict when it comes to this.. he doesnt want any viruses or whatever)
2. wait for my laptop (my parents said they will buy me one on december right after my mom will come back here in saudi)
oh.. my mom's flight back to philippines is actually on
november 20
, and i dont know how to cook
quite disappointing ... i only know how to cook eggs

that includes the sunny side up, hard boil and whatever.. and oh.. also nuggets or any can goods
btw i forgot to blog about this :
November 17
was my lil bro's birthday and my parents bought 2 cakes for him - (1) an ice cream cake bought at
baskin robins
~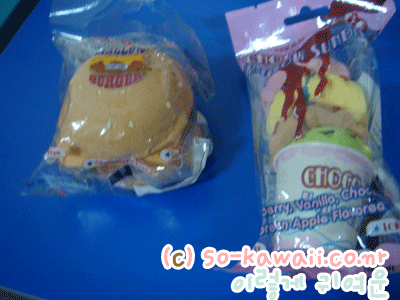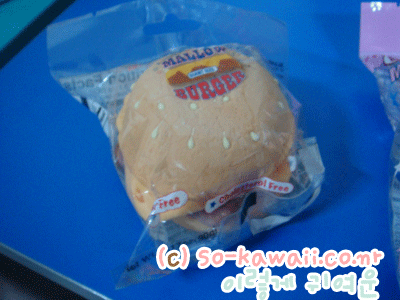 guess what kind of food is the burger and sundae?

come on! make a guess... is it a
jelly
,
marshmallow
or a
solid candy
make a guess now!!
.
.
.
.
.
.
.
.
.
.
.
bing bing bing!
its a
marshmallow
! haha

okay i shall now go offline since my lil bro is pestering to cause he want to go and play that stupid
stick figures game